That is the one thing that I remember frowning at, In Caitlin Moran's How To Be A Woman. Everyone is so down on culottes!
They're breezy AND practical. What could be better?
The addition of turquoise toenail polish? Well, maybe.
Because it was HOT, so hot the polish would not go on evenly and was drying before I'd covered a whole nail (ridiculous), I decided to take another life lesson from Quantum Leap – Was it Al's third wife who would flavour her toes with mint leaves?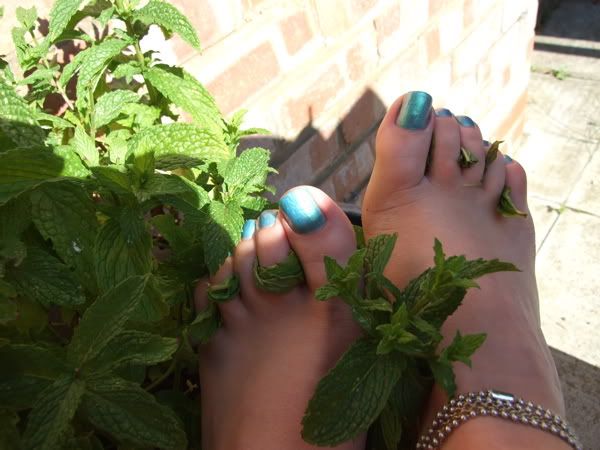 Well, I don't know how my toes tasted, but they felt, and probably smelt, better than they had.
Two pictures, because I like how the colours chime together. Vibrant!
Culottes are brilliant for bicycling. Belts are not, though.
This picture in is black and white because I took it in poor lighting – I just wanted to show off my quiff, because it went like that on its own and impressed me.
The picture lies, though – I had much, much kinder feelings towards that cookie than it looks, here. They're delicious, and big, and today I have had three. But health nuts, fear not – I have also been doing a bunch of these:
And I cycled most my old route to work, because it's pretty, and marvelled at how much easier it is now than it was then. Wii fit "yoga"; roller discos: they are good, fine things.
Royal jubilee jumper: Brick Lane vintage market, Brownie culottes: vintage fair in Stratford-Upon-Avon, golden shoes: VW + Melissa via yoox, shirt: GAP, boots: Dr Martens, socks: JB Sport? Or something?