The types of people that I want to know are: people who are kind. People who are interesting. People who are observant. People who self-mythologise. People who care about things. People who are brave enough to grow. People who are, on purpose.
But within all of those I'm pretty picky.
I took this picture-concept twice just in case and that turned out to be a bad decision, because I like both for different reasons but POSTING both will look staged – it is staged, of course, because one can't help but be aware of being photographed. So I'm posting both. Steamed up glasses vs mystery doll feet: which would you have chosen, to preserve the blogger's mystique?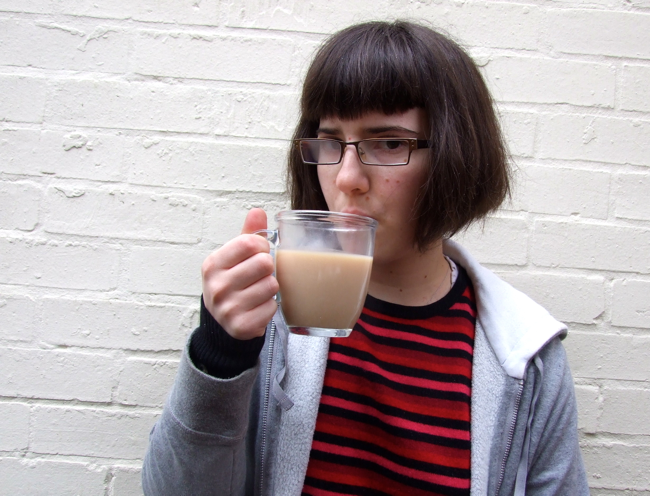 This bracelet was in my charity shop and I threw fiscal responsibility to the wind and bought it, because it looks like a mystical medallion for calling the spirit of Comet in Moominland. Also I feel like this is exactly the type of bracelet that the kind of twenty-six year old woman I would like to be would wear, and I'm going to be some kind of twenty-six year old woman in one month and a little bit. So I'd better get prepared.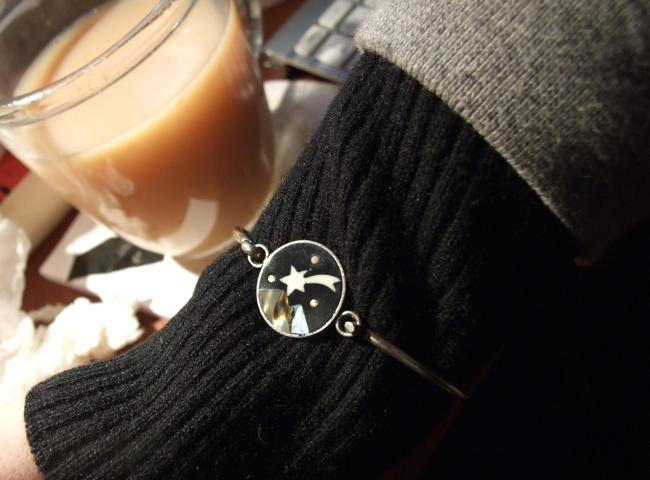 I've also been reading poetry about owls and blackberries, and that's important too. "Understand poetry" was a good 2013 resolution.
Here is my final foolish purchase that I hung February's paltry earnings (not poultry earnings, alas) upon: a Comic Book Slumber Party patch.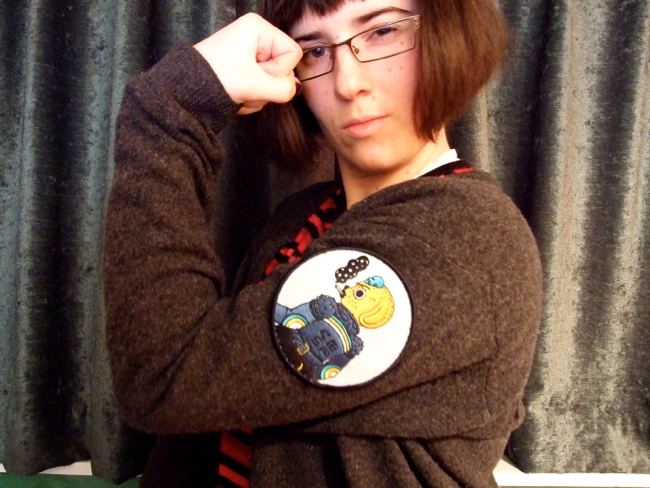 I couldn't go to the event – top tragedy of the year so far – but it's basically everything I am about. Got a chat lined up with Hannah for Women Write About Comics and a tiny plan brewing about how to get a similar event going round these parts.. so it's all good, right? And did you read my interview with Philippa Rice over at WWAC? Cos you should. It's pretty ace.